Doug Ford Toilet Paper

He's Left A Stain On Ontario. Help Him Clean Up His Mess.
Shipping Canada-Wide
Send To Yourself
The Most Expensive TP You'll Ever Buy But thanks to Buck-A-Beer you've probably got lots of extra money.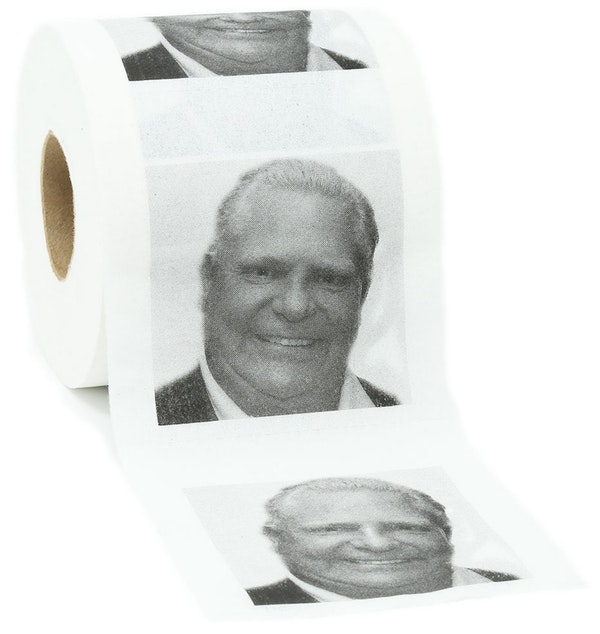 Buy Now

·

$20 CDN
Send To Doug
It's Time To Stop Wasteful Government Spending The Ontario government spends thousands annually on toilet paper. It's time we stop the gravy train. We'll send Doug an economical 2-ply on your behalf and send you picture verification of the deed.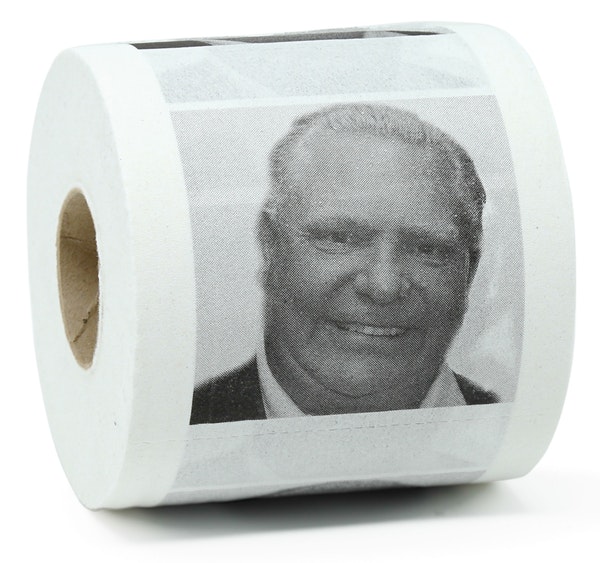 Buy Now

·

$20 CDN
In collaboration with VoidzTO. 🙏