32 First Father's Day Gift Ideas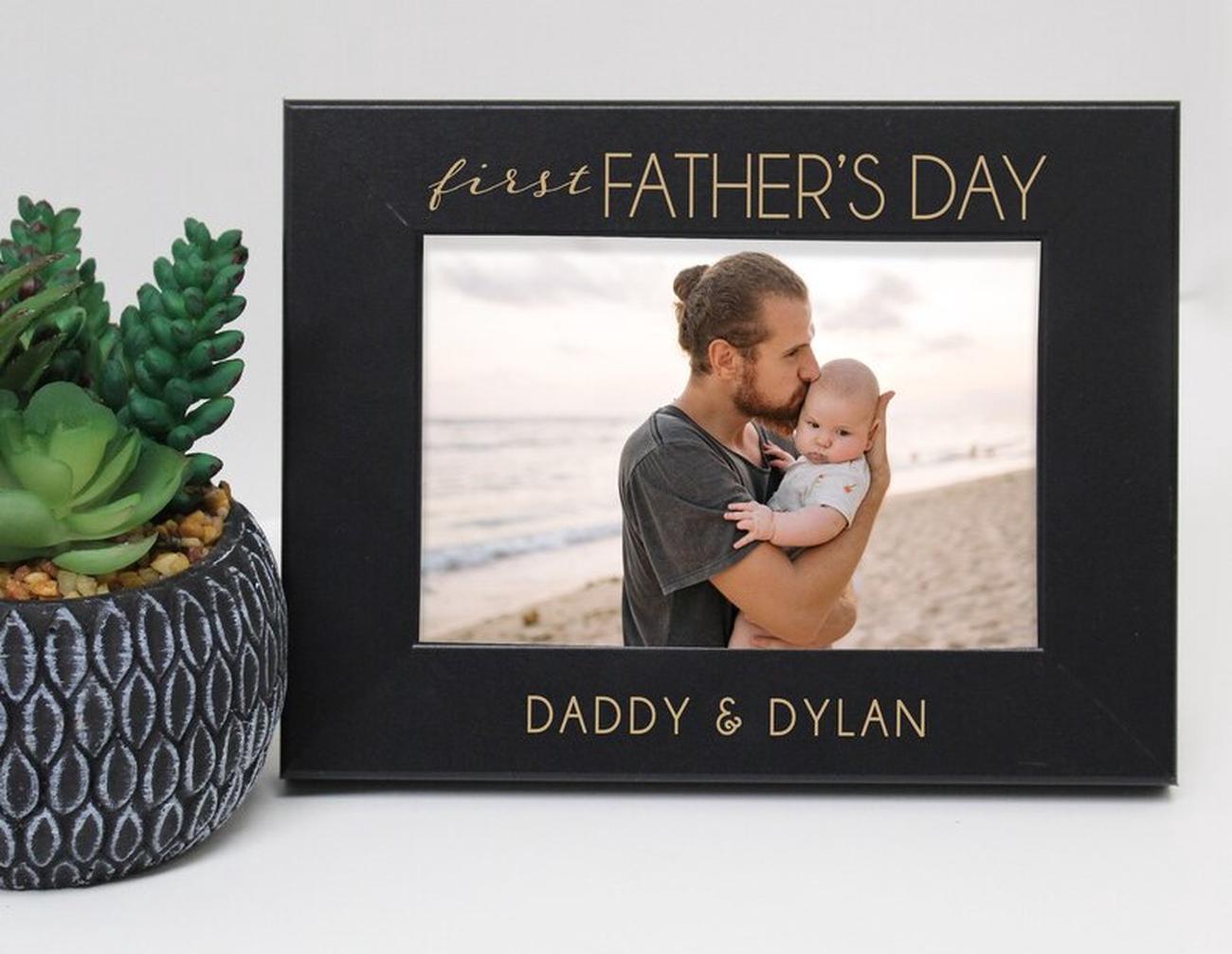 A new dad's First Father's Day is a special day that deserves to be celebrated in an extra special way. First time dads only get one first Father's Day, and it may seem a little stressful to find the best first Father's Day gift. There are so many options to consider; do you get him something practical, something funny, or a meaningful keepsake gift?
We created a gift guide of Father's Day gift ideas to help you find the perfect gift. From picture frames to clothing items, gifts that pamper and gift that are fun, this gift guide is full of unique Father's Day gifts for the new dad in your life.